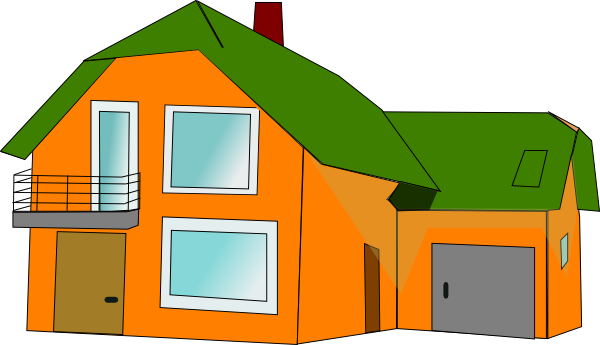 It can never be emphasized enough that your roof is an utterly critical component of your home.  Your roof is the main shield, protecting you from everything from hail and lightning to snow and freezing rain.  Because it is always exposed to these things, though, it may accumulate a bit more damage, in a shorter amount of time, than other parts of your home.  That means that you need to be vigilant, by always remembering to call a good roofing company, like J&K Roofing, as soon as you notice any symptoms of roof damage.
For the most part, people are not as familiar with their roofs as they are with other parts of their home.  The main reason this is the case is the fact that most people rarely, if ever, walk on their roofs, to closely examine what it looks like.  If you do go up on your roof, there are a couple of obvious things to look for.  If you notice that some of the shingles are peeling off or part of your roofing appears to be sagging in, you should call the roofers, immediately, as these are obvious signs of roof damage.  On the other hand, there are other, smaller symptoms, that you might not be able to notice, even if you are up on your roof.  These can turn into bigger problems if you are not careful, though.  That is why it is advisable to have your roof inspected regularly, even if you do go up on your roof, on occasion.
Roofing inspections are something that you should have done every year, preferably at the end of the summer or the beginning of autumn.  The reason this small timeframe is so important is the fact that it is after hail season yet before winter.  It is vital that you have your inspection taken care of before winter starts, as winter weather makes roofing work difficult.  Not only that, snow and ice lead to some of the most nasty roof leaks.  Because of the heat coming from inside your home, the snow and ice on your roof can melt for weeks on end.  So, if you have a hole or crack in your roofing, you will inevitably have a leak for a long time.  Of course, as important as it is to get your inspection done before winter, it is equally important to get your roof inspected after hail season.  This is because hail can cause a ridiculous amount of damage to your roof, in just one storm.  When several occur, within a few weeks, your roof can take quite a beating.  If you were to get your inspection mid-hail season, you would run the risk of accumulating more damage, after the inspection is over.  There is a good chance that they will not find any damage, during the inspection, but there is also a good chance that the roofers you hire will discover an issue.  If they do, you need to heed their advice and either repair or replace your roofing, or else you could be dealing with some more serious damage, down the line.