Does your home feel too dark and need a serious kick of light or are you more concerned about the huge glare on your television every time you want to watch day time television? The amount of light that comes into your home is something that can be relatively important depending on your daily habits and needs but when it comes to choosing what kind of window coverings will best suit your needs, many people end up not giving it enough thought and consideration. In hopes to help change that even just a little bit, here are the two most important questions you need to ask yourself in order to determine the perfect window coverings for every room of your home.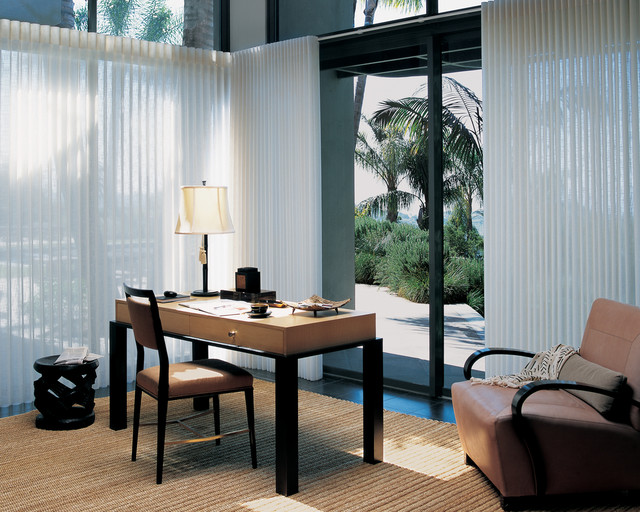 First of all, you need to decide on what level of light control you want. Generally the two main options are either black out window treatments or light filtering window treatment. The two are fairly self explanatory I think. Black out window treatments are used in order to completely block out any light that might enter your home. This is particularly useful in the bedroom or any room where you might want to watch a movie in complete darkness. The best kinds of window coverings to obtain this goal is either thick blinds or specifically blackout shades that are both thick and do not have any gaps that would let light in.
If you would rather have the possibility for some light to get in the room you might be happier with light filtering shades. These kinds of window coverings still allow for some natural light but still protect your privacy by making it so that people can not look into your windows. This kind of window covering is best fitted for something like a kitchen or dining room. The kinds of window coverings that are generally used for light filtering are light, thinner blinds that are possibly opaque or transparent or blinds that have thicker gaps between the panels.
The second big question that you can ask yourself to figure out what kind of window coverings will work best for your needs is to figure out if you want operable slats in your window coverings or not. This is really something that most people never consider but it is in fact one of the more important deciding factors in the right choice for window coverings. It is important because if you have something like cellar shades, it allows a full view inside your home while the window covering is raised. If you live on a busy street or are particularly concerned with your privacy this might be something that does not work well for you. While it does not bother a lot of people if someone can see inside their house from the street, other people will feel a lot better with something like wooden blinds that still allow some light in but obstruct the view inside the house. Depending on how much privacy you want there are loads of options along the scale so you can find something that works best for you.