If you find yourself having a difficult time deciding which type of new siding you should choose, you are not alone.  When first thinking of this situation, many people assume that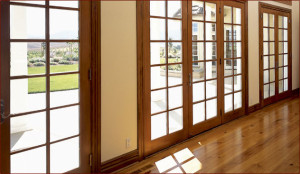 the choice will present itself easily because it is just siding, right?  It's just the covering on the outside of your house and no one really thinks about it, right?  You could not be more wrong, actually.  Siding is meant to give a certain look, yes, but it does so much more than just give your house color.  Siding, depending on the kind, can be installed to add head, keep the inside cooler, protect against weather, insects, pests, and moisture, and so much more.  Siding is actually more functional than aesthetic even though many people think of it as the other way around.  Let's take a closer look at some of the most popular forms of siding.
Metal siding has been on the rise over the last decade for a few reasons.  The biggest reason that homeowners either love it or hate it is the look.  Metal is metal and you can't really dress it up or make it look like something else.  It doesn't hold paint well so it can't be colored and it easily dents if something hits it.  It can also be very loud in a rain or hail storm, especially if you also have metal roofing.  The cost of metal siding is very reasonable and is right on par with the common vinyl siding prices.  Vinyl siding, on the other hand, can be more adapted to your aesthetic taste.  It holds its original color well and shouldn't need painted for about 8 to 10 years.  If you do decide to paint because you want a new look, the paint holds well and lasts.  Vinyl protects against heat, cold, moisture, insects, pests, and hail.  Wind, however, can be destructive to vinyl when aggressive and has been known to rip it right off the house.  Extreme temperatures can also sometimes warp the sheets.
There is a hybrid vinyl/metal type of siding that many homeowners love because it holds the best of both types.  This siding is metal based with an outer coating of vinyl.  The main reason that people choose this hybrid is to keep the protective and durable qualities of metal with an outer coating that is able to be painted and remains rust resistant.  When you choose the right company, you can likely get a deal with siding replacement that includes windows or doors.  The facelift for your house should also at least include windows if yours are more than 15 years old.  Older windows tend to stick or otherwise operate improperly, and they let way too much heat out in the winter.  Newer fiberglass windows are a great option because of their extreme durability.  They still look and feel like regular glass but are easier to clean and fix if something goes wrong.
So your big choices for replacement siding are metal, vinyl, or a hybrid of both.  Don't forget to include the windows.